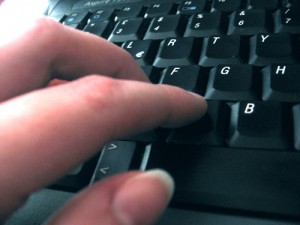 This week I facilitated a faculty workshop on "Evaluating Student Writing" which teaches online faculty how to more effectively grade online student writing and how to help online students improve their overall writing skills. This gave me the idea to write a blog posting on how important it is for online students to have and practice good online writing skills for their online classes.
I often find many new online students who have been out of school for many years to have forgotten some of their basic writing skills. Most of these basic writing skills involve basic spelling and grammar. I too often find online students making these basic errors in spelling and grammar. Most of these errors can be prevented by online students just proofreading their work in Microsoft Word. A good application that helps check your grammar is: http://www.grammarly.com/
Most online faculty will grade your assignments using a set rubric. Usually 20-30% of your total grade on assignments will be based on your use of spelling and grammar. You are also graded on your overall writing structure and how well you answer the set assignment questions. Also, how you support all of your ideas, facts, and opinions using documented research. Your assignments should also always be in APA Format which is also part of good writing. If you want to learn more about APA Format, please read my previous blog post on it: http://www.associatedegreeonline.com/2011/09/what-is-apa-format/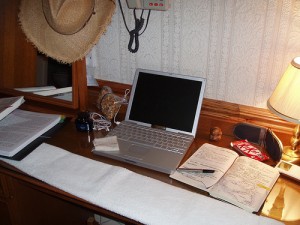 As an online student, you should always try and improve your overall writing skills. You cannot expect to be a great writer overnight. It takes a lot of practice and hard work. Many online colleges and universities offer great online writing labs and applications to help you. Also, many offer some great online tutoring which can help you with your overall writing. One such writing service that many online college and universities contract out to is called Smarthinking: http://www.smarthinking.com/
And finally, most online students who seem to have the biggest challenges with their writing often tell me that they don't even know where to being when starting to write a paper/assignment. I often tell them that they need to start with an outline. This is so important in good writing. I can't tell you how many students I find that don't first create an outline and then write from that outline. Using an outline is the key to good writing and being a successful online student.
How else can you improve your writing as an online student? Please let me know via Twitter @onlinefac  Or you can friend me on Facebook at Professor Instructor Steinberg
Please stay tuned until next week when I blog on another topic in online education!