AssociateDegreeOnline.com is your guide to earning an associate's degree online. You can request information from accredited online associate's degree programs at colleges and universities across the United States.
Student Resources
You'll also find:
We'd love to know how we can make the site better for you! Contact us at, contact@associatedegreeonline.com. You can also find us on Twitter and Facebook!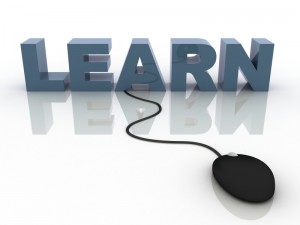 Meet Brian Steinberg. Blogger, Online Faculty.
Brian C. Steinberg has had over 15 years of Academic and Student Affairs experience. He has managed residence halls and apartments, advised Multicultural and International Students, and taught geography, diversity, college orientation, and technology courses at many campus and online colleges and universities.
Brian has received his B.S. in Earth Science and Geology from Central Michigan University, and his M.A. in Post Secondary Education: Student Affairs and Geography from The University of Northern Iowa. Brian is also a June 2002 graduate of the Social Justice Training Institute and is currently finishing up his PhD in The Leadership for Higher Education Program at Capella University. Brian also received his Diversity Graduate Certificate from Capella University.
Brian currently works for a diversity and multicultural education training and consulting firm and teaches and designs courses for a few online colleges and universities. He is originally from Brooklyn, NY, but currently lives near Buffalo, NY. Brian blogs weekly for Associate Degrees Online. Check out his posts!