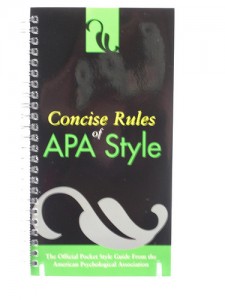 The previous blog post discussed How to Avoid Plagiarism. By using APA format you can avoid any plagiarism. This blog post will discuss and focus on what APA format exactly is and will give you some great resources to use to master APA format.
APA format is the official style used by the American Psychological Association. This is the style that many academic disciplines currently use to correctly cite and paraphrase documented sources and research. Some other styles include, MLA, AMA, Turabian, and Chicago Style. APA is mostly used in psychology, education, and other social sciences. MLA (Modern Language Association) is mostly used in literature, arts, and humanities. AMA (American Medical Association) is mostly used in medicine, health, and the biological sciences. Turabian is basically used as a general style to be used in all subjects for college students. Chicago style (Chicago Citation Style) is used mostly in the media through the use of books, magazines, newspapers, and other non-scholarly publications. What style are you mostly familiar with? What style have you used in the past? And, what style do you currently use? Why?
APA format is made up of the rules and guidelines that the writer must use to write a successful research paper, online discussion post, or assignment. Some of these rules and guidelines include selection of headings, tone, length, punctuation, abbreviations, presentation of numbers and statistics, construction of tables and figures, and citations of references. With citations, online students must know how to correctly cite from encyclopedia's, dictionaries, magazines, newspapers, blogs, online lecture notes, interviews, Websites, books and journals/periodicals. Also, it is very important that you are using the most current edition of the APA Manual as these rules and guidelines often change and or are updated. Currently, as of September 2011, the 6th edition is currently being used. Most online colleges and universities will provide you with access to the latest APA Manual to help you use and master it. Websites like http://www.turnitin.com can help you find any APA errors or issues as discussed in the previous blog posting on How to Avoid Plagiarism.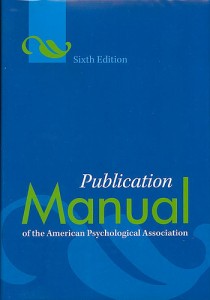 You may ask why is learning, knowing, and mastering APA format so important? It is important because most online colleges and universities today require students to use APA format in all term papers, discussions, and assignments to support and back up all of their ideas, facts, and opinions. Often, you may lose up to an entire grade in an online class by not correctly knowing how to use APA format.
Which parts of APA format challenge you the most? Why? How can you continue to improve using APA format? Most of the APA format errors I have observed from online students have been in using underlining, italics, hanging indentation, capitalization, abbreviation, and overall punctuation. Also, many online students do not know how to properly cite their references. Here is a great citation machine that helps you do this: http://citationmachine.net/
And finally, below are some great resources to help you master APA format. Hopefully, they will help you greatly. Please let me know if there are any specific topics in online education and or online classes that you would like me to blog about. I can be reached at: briancsteinberg@gmail.com Stayed turned for very innovative blog posting next week!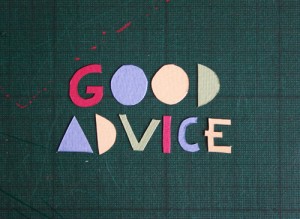 Purdue Online Writing Lab: http://owl.english.purdue.edu/
The Official APA Style Website:    http://www.apastyle.org/
A Guide for Writing Research Papers based on Styles Recommended by The American Psychological Association: http://webster.commnet.edu/apa/
Citation Management: http://www.library.cornell.edu/resrch/citmanage/apa
APA Tutorial: http://flash1r.apa.org/apastyle/whatsnew/index.htm
APA Style Lite for College Papers: http://www.docstyles.com/library/apalite.pdf
Sample APA Paper: http://owl.english.purdue.edu/media/pdf/20090212013008_560.pdf
APA Citation Style 6th Edition from Landmark College: http://www.landmark.edu/Library/citation_guides/apa.cfm
APA Citation Examples from The University of Maryland University College: http://www.landmark.edu/Library/citation_guides/apa.cfm