Surf around any online learning website and you'll read the same thing over and over again: "go to an accredited school", "don't waste your money on schools that aren't accredited", and so on. But, what are online accrediting agencies, and why are they so important? What happens if you go to a school that isn't accredited? Don't sweat it because we have the rundown for you.
What Accrediting Agencies Do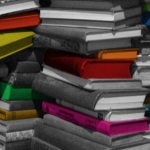 Online accrediting agencies are third party, objective agencies that help ensure you're not getting ripped off. They verify that schools meet specific requirements. In a nutshell, agencies confirm institutions are who they say they are. Agency representatives often visit campuses, meet with administrators and professors, and evaluate the courses to make sure that it's a real school.
List of Accrediting Agencies
There are six regional accrediting agencies that can help you determine a school's accreditation status. If you're interested in getting your degree online, then you'll need to look up where the school is operating from and then go to that region's accrediting agency. The six agencies are as follows:
Are there more accrediting agencies than these six? You bet, and sorting through the real ones (and the phony ones) can be a bit of a headache. One easy way is to go through the U.S. Department of Education (USDE) or the Council for Higher Education Accreditation (CHEA).
The USDE and CHEA do not accredit schools themselves, but they do recognize legitimate accrediting agencies. This can be good sources to double-check your school's claims that they're accredited by a legitimate agency. There are a lot of "phony" accrediting agencies out there, so make sure you do your homework here! Diploma mills will often claim that they're accredited, which is why it's important to look up the accrediting agencies themselves. Someone has to "regulate the regulators", which is what the USDE and CHEA does.
Although it can seem like a lot of work to double check all this information, it's definitely worth your time to do so. More than a few students have gotten ripped of by unknowingly attending a phony school, and the results are devastating. Putting research time in up front can definitely save you a lot of stress and headache later on.