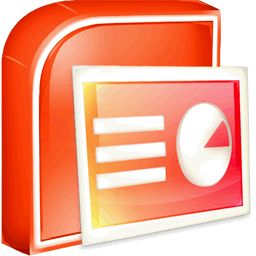 This week for one of the online colleges that I teach for, I am facilitating an online student workshop on how to use and master Microsoft PowerPoint. In many online classes, students are required to make online presentations either live to the instructor and rest of the class, via recording, or just attaching a set Microsoft PowerPoint presentation with notes. Many online courses use this as the final course project which is a significant part of online student grades.
I have found that about half of my online students never created a Microsoft PowerPoint Presentation before and get really nervous when they are expected to. Many students don't understand how important it is for them to gain the skill of being able to create and present using Microsoft PowerPoint. I have also noticed that about a quarter of my students have never even presented before and most never made a presentation online.
Being able to create a presentation and presenting it online will be a skill that will make you very marketable in the future after you graduate. Many professional organizations and companies have weekly conference calls where they sometimes make such online presentations. They may ask you often to make such online presentations. These are often called "Webinars." Webinars are often used to present new information to various people inside and outside of an organization and in many professional fields.
But, how exactly can online students develop these basic skills for creating, developing, formatting, enhancing, and organizing Microsoft PowerPoint Presentations? Here are some great links to help you that I often share with my nervous online students who never created or used Microsoft PowerPoint before:
How not to use MS PowerPoint: http://www.youtube.com/watch?v=ORxFwBR4smE
PowerPoint 101: http://www.youtube.com/watch?v=ly9eujRd62o
Introduction to MS PowerPoint: http://www.neiu.edu/~scs/Tutorials/Productivity/MS_Office/Powerpoint_PC.pdf
Create your first MS PowerPoint Presentation Course: http://office.microsoft.com/en-us/powerpoint-help/create-your-first-presentation-RZ001129842.aspx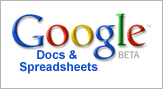 And finally, by no means do I want to only promote Microsoft PowerPoint. I have only blogged about Microsoft PowerPoint because it is the most popular currently and the fact that I am teaching a workshop on it this coming week.
I know Google has some really nice applications and programs that let you make just as good online presentations as well. Here is a link to Google Docs: http://docs.google.com/
I guess the main point here is not to favor one presentation program over another, but to just convey to you the importance of knowing how to make an online presentation using various types of technologies and programs. Of course, you will need to follow any set requirements your online instructor tells you.
On that note, which online presentation program do you prefer, MS PowerPoint or Google Docs? Or one I did not mention? What about Prezi? http://prezi.com Please let me know via Twitter @onlinefac
I look forward to blogging next week on another topic focusing on online education……stay tuned……………..