Online degrees are becoming a popular choice for many students. There are many reasons for the dramatic increase in online education. The time and cost-saving advantages distance learning provides, it's no wonder why more students look to online schools as a way to advance their careers. Keep reading to find out more about why going online is the new frontier in education.
Why Go the Distance?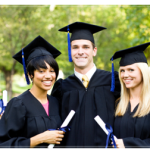 Transportation Savings: One of the biggest reasons why students choose to go an online school is money. With rising gas prices, driving to and from school gets expensive. Now that we're pouring $4 and more per gallon (and this number keeps going up, as you well know) driving 30 or 45 minutes to school and back is not an option for some people. And when you have to do it three or four times per week, in addition to driving to work and back? Ouch!
Tuition Savings: Another reason why online degrees are becoming more popular is tuition. Many schools charge the same fee for an online course no matter where your residence. That is, if you live in Nebraska (where there aren't a lot of choices for schools) and you want to take classes from a college in California, you won't be stuck paying outrageous out-of-state tuition prices. Make sure before you sign up, however, that you clearly understand what the school is charging for tuition. Ask plenty of questions, and apply for financial aid and scholarships. You can still receive aid if you attend an online school so make sure to research all financing options.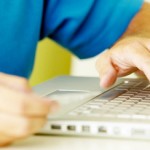 Time Savings: Online education offers a unique perk – a self-pace learning style. Working students need flexibility, and an online degree allows them to work full-time and still keep up with their studies. Because they're not "locked in" to a specific class time, they can work school around their busy schedule and attend class when it's convenient for them. Many schools also offer enhanced schedules, enabling you to get your associate degree in 1 ½ years (instead of 2) and a Bachelor's degree in 3 years (instead of the typical 4 at a regular school). Online learning is a great way to fast track your education.