It's the age-old question that people have been asking themselves for years: what do I want to do with my life? How do I go about finding the right college and degree so I get a good job? Finding the right college and degree is no small feat, and the process has to begin with you knowing what you want to do. Bottom line is, think long and hard about what makes you tick. Focus on that and your search becomes less like a lottery and more like a real investment.
Finding the Right School for You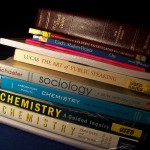 First off, it's important to realize that not all schools are going to offer the degree you're interested in pursuing.  While some degrees like criminal justice are popular enough to be offered by the majority of schools, others such as E-Commerce, are only offered by a select few.  So before you invest too much of your time, create a list of schools that offer the degree(s) you're most interested in.
If you're interested in getting your online degree, your next step is to make sure that these schools are accredited.  Be aware that there a lot of phony schools out there, as well as many phony accrediting agencies, so make sure to check an institution's accreditation status from nationally-recognized agency.
Once you know what you want to study, and you have researched quality accredited universities, your next step is to narrow down the list to your top three schools.  Look at tuition prices, professor availability, and other perks (such as career training, employment assistance, access to the school's library system, and tutoring). Also, what is the school's online learning platform like?  Is it easy to use?  Will you feel comfortable downloading lectures and chatting with your classmates?
Questions to Ask Potential Schools
How many degrees did they award last year?
How many students are currently enrolled?
Does the school offer online classes?
What is the teacher/student ratio?
How many professors does the school have on staff?
Finding the right college and degree can be a challenging endeavor, and you're the only person who can ask these questions. Any school worth their salt will be more than willing to answer any questions that you have. Taking the time to sift through the thousands of schools out there can seem like a lot of work, but it's definitely worth the effort. It's your future so make the most of it!