Leaving home and going to college is an exciting transition. However, it can also be a little scary. Whether you plan to stop at an associate degree, or go on to finish your bachelor's, the right start is important. With a little help from technology, surviving your freshman year will be a breeze. There are a number of online resources to help you become a more effective, efficient learner.
College Life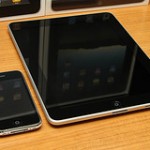 Get in the middle of the action! These great forums on college life can help you define success your way, as you connect with others who understand what you're going through. Get involved, and meet new people with the help of these forums.
Study Skills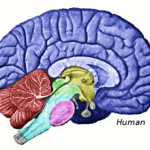 You can find helpful hints for studying when you join these forums. Get ideas for more effective and practical study, as well as meet mentors who can help you out. You can even connect with tutors for a one-on-one session.
Time Management and Motivation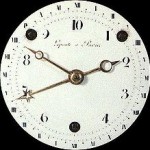 Part of being a good student is practicing time management skills. Get solid tips from these forums and learn how to stay focused, be productive, and finish your assignments on time.
Get Everything Done: A forum about organization and time management.
Productivity, Organization, and Goals: Great forum from Zen Habits that can help you improve your abilities to manage your time.
Time Management Forum: Daily Strength provides tips, insights and support as you improve your productivity.
LeaderTask: A great forum that can help you learn how to manage your time more effectively.
Stress Management Forum: Perfect for learning to deal with stress, and better manage your time.
Time Management Tips: The Travel Institute offers tips that translate beyond the realm of travel.
Alumbo!: Join this community and get inspiration on time management and reaching your educational goals.
SuccessVibe: Get motivated to be successful by reading this inspiring forum.
SuccessConsciousness: Find the motivation to succeed in school. Sometimes a little inspiration is all you need to stay on track.
Depression Forum: This health forum can help you find support and help if you find yourself leaning toward depression during your freshman year.
Career Help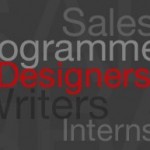 It's not too early to think about your career. These forums can help you connect with people who can help put you on the right path. Plus, many of these forums link you with internships, summer jobs, and other opportunities to get you ahead.
Career Planning for College Students: Monster.com offers this forum that can help you learn more about your options later.
Internship Forum: About.com offers a great forum on internships. Ask questions, and find the answers you are looking for.
Internship Forum: Find internships and job opportunities, as well as connect with others. Perfect for defining your career goals.
Season Workers Forum: A great source for finding seasonal work. Perfect for a freshman looking for a summer job.
Science Careers Forum: Use this forum to get guidance as you decide on a career path. Perfect for the budding scientist.
MBA Global Career Forum: A great resource for those thinking of business. Connect, and consider your options.
iHipo: Join different groups, and then engage in discussions about international internships.
Federal Career Planning and Development: Explore options in the federal government. Get started now to find your job.
Career Planning and Progression: Helpful hints for career planning. Use this to help you as you consider your options as a freshman. Mostly for technology lovers.
Jobseekers' Advice: Get help as you look for a job. Whether it's an on-campus job, a summer job, or something more concrete, now is a great time to prepare.