From elementary school to post-secondary education, studying is an important part of learning. It's an art form with variations and tactics. However, knowing how to study effectively takes organization and strategy and unless you were taught how to do so, you might need some assistance.
Study Tips for Elementary Students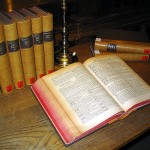 Grade school is where it all starts. Learn how to teach your child to study effectively so they learn material for life versus just how to pass the test.
Family Corner – 10 Tips for Good Study Skills: Allowing kids to get enough sleep and having study supplies in an accessible place are among this top 10 list of study habits for grade school kids.
KidSource – Helping Your Child with Homework: Helping your child with homework doesn't mean doing the work, but rather, helping them feel confident to ask questions and learn the material.
Study Tips for Elementary Students: Teaching students to re-read material they may not have understood the first time around is a helpful tool from this blog post.
Math and Reading Help for Kids – Elementary Study Skills: There are many ways for elementary students to learn their class material. It's all about finding the way the child learns best.
Schenck Elementary School – Study Tips: This elementary school in Texas has an amazing website for parents to access when they need to find essential study tips that will help their child learn.
Wanna Learn – Study Skills: This site links to fantastic study sites that give you tips on how to help children analyze passages and learn from lectures.
ADDitude Mag – Study Skills for Elementary School Children with ADHD: This blog post explains tactics for helping a child suffering from ADHD succeed when preparing for and taking tests.
Homework and Study Skills: This site has several articles on honing in on your child's learning abilities and finding study skills that will work for them throughout their school career.
Teachers and Families – Teaching Study Skills: If you're a parent and was never taught how to study, don't fret. Sources like this site will help you help your child with their homework and prepare for exams while retaining material for the long haul.
Discovery Education – Learning to Study: The Elementary Years: This article explains that staring at pages of work doesn't make for effective studying, even if it's done for hours. Ensure your child is learning the right way to study with the help of this article.
School Family – What's Your Child's Learning Style?: Identifying your child's learning style is the best way to find out what study techniques will be most effective for them.
MathPower: This site has loads of math help for parents who may be stumped when helping their grade school child with a word problem.
Study Up – Elementary Teaching Ideas: Staying positive while tutoring an elementary student is one of the most important things to remember. It helps build the student's confidence and allow them to feel empowered when they master a subject.
EduGuide – Elementary Study Skills: Tips for Homework Success: Helping a child learn to study isn't about intimidating them. These simple techniques will help your kids excel in any subject for years to come.
MetroKids – 8 Tips for Elementary School Success: Being a role model and encouraging kids even when they aren't grabbing the material right off the bat can contribute to a child's study habits down the road.
College Study Tips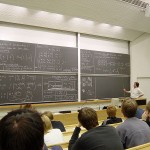 These study tip posts will help college students learn how to hit the books.
Academic Tips: This site links to various blog posts and articles on how to get yourself started on a research paper or handle lengthy lectures when your mind starts to wander.
Dartmouth – Where and How to Study: Study techniques count, but only if they're done in the right environment. Some of us can study with the tunes blaring, while others will get better results from a quiet space.
EurekaAlert – Study Finds College Students Better Prepared: Students are better prepared for college when they've taken AP or dual credit courses and have had to study in high school because of demanding classes.
Science Daily – College Undergrads Study Ineffectively on Computers: While technology is good for a lot of things, it seems old-fashioned methods of studying are what helps most of us succeed in a college classroom.
College Tips – College Tips for Studying: If you've never known how to study, this post is a must-read because it outlines the most effective ways to get to know your material and retain it.
Boston Globe – What Happened to Studying?: Fewer students go into college knowing how to study. Find the reason why from this interesting article.
How to Study: All college students should stop by this site since it's packed with blog posts over the different methods of studying for various subjects. If one method isn't working for you, move on and find something that will.
Ten Tips You Need to Survive College: The 10 tips all revolve around, you guessed it, studying! While it may not be the most fun thing in the world, it's integral that college students know the basics when crunch time comes.
Huffington Post – 9 Awesome Study Tips for College Students: Think it's all about flash cards? Think again and explore these innovative study tactics.
Romow – 5 Time Saving College Study Tips: Wasting your time can't happen when you have three finals happening in one week. When you're pressed for time, practice these study habits to make the most of what you're working with.
My Next College – Study Tips: The best way to take notes in class? Learn all about it at this blog post.
World Education Hub – College Study Tips for Students with Dyslexia: Dyslexic students can have a difficult time studying. This blog post offers a few tips for making it easier while still being effective.
My College Success Story – College Study Do's and Dont's: Tips for Thriving in College: What can you expect from the college experience in the classroom? A totally different ball game than what you dealt with in high school. Learn how to study for college with the help of this blog post.
College Happenings – 5 College Study Tips to Manage Time and Maximize Effectiveness: Studying in a group and finding a cozy spot will help you maximize your studying potential in college.
Distance Learning and Online Classes Study Tips
Learn how to be a successful online student with these blog posts.
College and University Education – Study Tips: These blog posts will show you how to get in the groove of studying when you aren't attending classes in person.
Study Guides and Strategies: This site leads you to a plethora of study guides for various subjects and topics, so if you aren't able to get together with other class members, you can work with a guide to help you retain information.
About Distance Learn – 5 Internet Savvy Studying Tips for Online Learners: You're on a computer already, so why not take advantage of that and make it a tool in your studying?
ASUB – Online Study Tips: Pick up time management tips at this blog post over studying for online courses.
UFW – Tips for Learning Online: You may need help learning information online since there's no instructor telling you what to study and when. This blog post will help you break down studying so it's effective.
Straighter Line – Study Tips and Engergizers for Online Learners: Comfort and the ability to focus are important when you're doing all of your learning and studying online.
Study Skills Blog – Study Tips for Online Classes : Getting settled in to a quiet room will help you treat studying as a serious task versus something you're trying to squeeze into the day, which can often happen for online students.
Study Tips – How to Study Effectively Online: For online students, it's important to schedule time, just as you would if attending a regular class, for learning course material and studying.
Online Learning Tips – Study Tips: These tips are invaluable for the online learner who may not be used to studying and managing their time wisely.
Everest Online – Vital Tips for Surviving Your Online Learning Class: Planning ahead is key for succeeding in an online class. Know exactly what's due and when, so you can plan your studying accordingly and always be prepared for quizzes and exams.
General Study Tips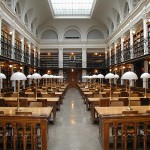 These blog posts on general study tips will help any student studying for any subject.
Oxford Learning – The Best Study Tips to Help You Ace Exams: Starting with the most difficult material will allow you to spend time on what you need to get a better handle of and leave little time to waste glossing over stuff you know well.
Adprima – Effective Study Skills: Created over a decade ago, this article tells the essentials of studying for a student at any stage in their academic career.
The 22 Best Study Tips Ever: These study tips are basic, but they work, so grab a few fellow students and start organizing regular study sessions. You're sure to see results!
LifeHacker – Your Best Study Tips?: LifeHacker readers share their best study tips in the comments section of this blog post on the subject.
How to Study: This site links to several study sites on the web that will help you find the best technique that will force information to stay with you beyond the big exam.
Education Planner – Study Skills Tips: Part of effective studying is staying organized! This means keeping your notes together and being able to pull study guides as needed.
Alamo – Smart Study Tips: Like working out, if you don't mix it up once in awhile, you're going to start to hate your routine. Studying requires changing things up for the sake of keeping your sanity and retaining material.
About Homework Tips: This is the go-to site for learning how to handle any type of homework, manage your time properly and prepare for finals.
How to Improve Your Studying Skills: If you need to take your studying skills up a notch, start implementing outlines. This articles shows you how.
Memory Improvement Tips – Five Strategies Every Student Should Know: You can train yourself to get better at studying, but in order to get there, you have to study! This blog post has a simple five step system for improved studying.
Study Habits Blog: This site has study tips for folks of all ages. It includes info on studying habits and how to manage your time so there's always room to study.
Teaching a child to study early on in their education can help them tremendously as courses become more difficult. Practice makes perfect in subjects like geography and math, so studying and looking at your material over and over again will help the content sink in. Old methods like flash cards are still winners, so while technology is great for new methods of studying, don't discount the classic ways of learning. Incorporate both and you're sure to ace your next exam!